Login
I already have a Wright account.
Register
Let's make up my Wright account. I want access to updates and promos, move faster throughout the checkout process, easily view and track my orders, create multiple accounts if needed, and more.
Create an account
The making of


Discover how your Wright garment is made with our utmost care to ensure you
our best quality and craftsmanship for you to enjoy.
Wright is old English for 'maker, creator'. We honor our name by putting all our passion and
skills in every single step of the art of garment-making.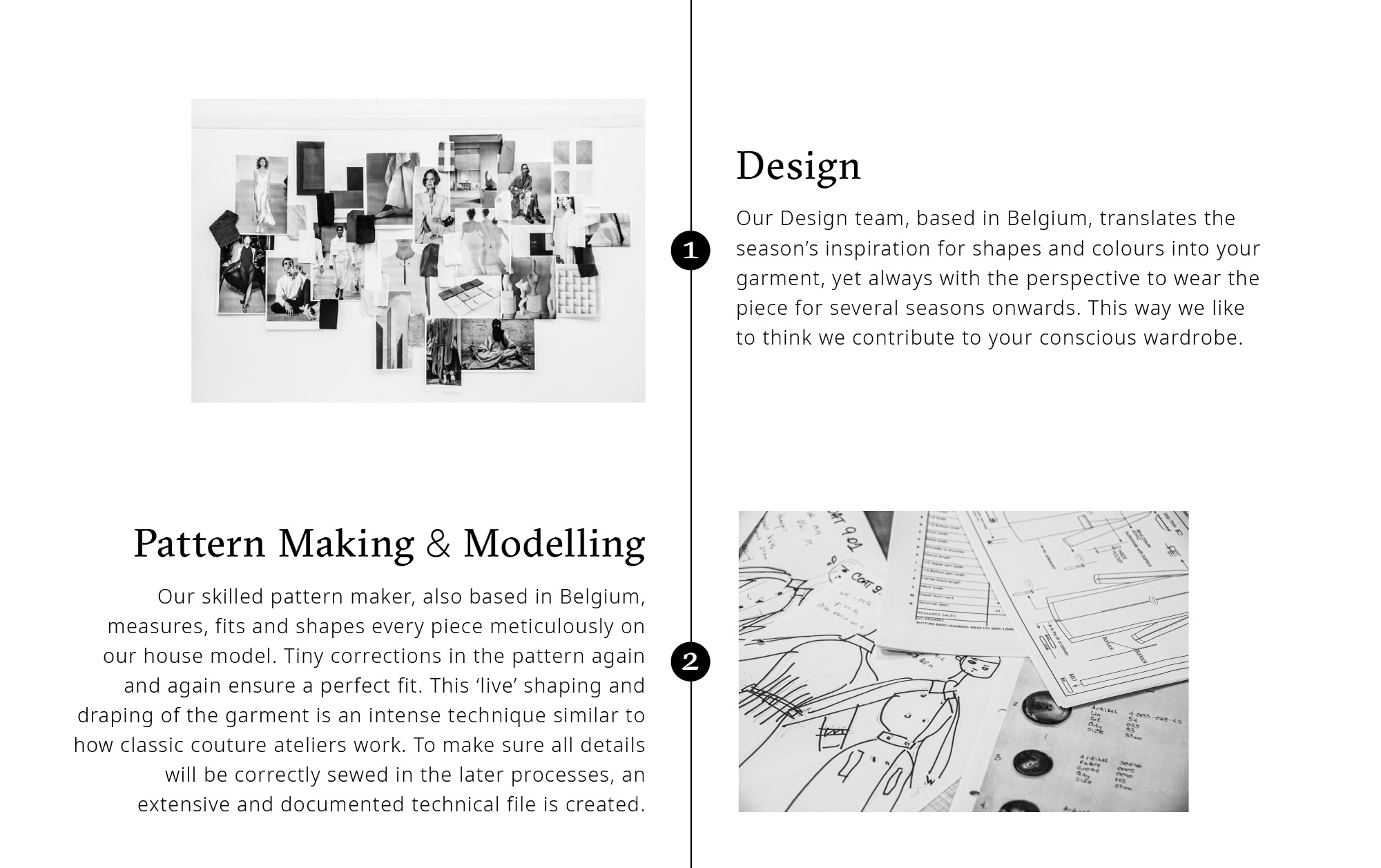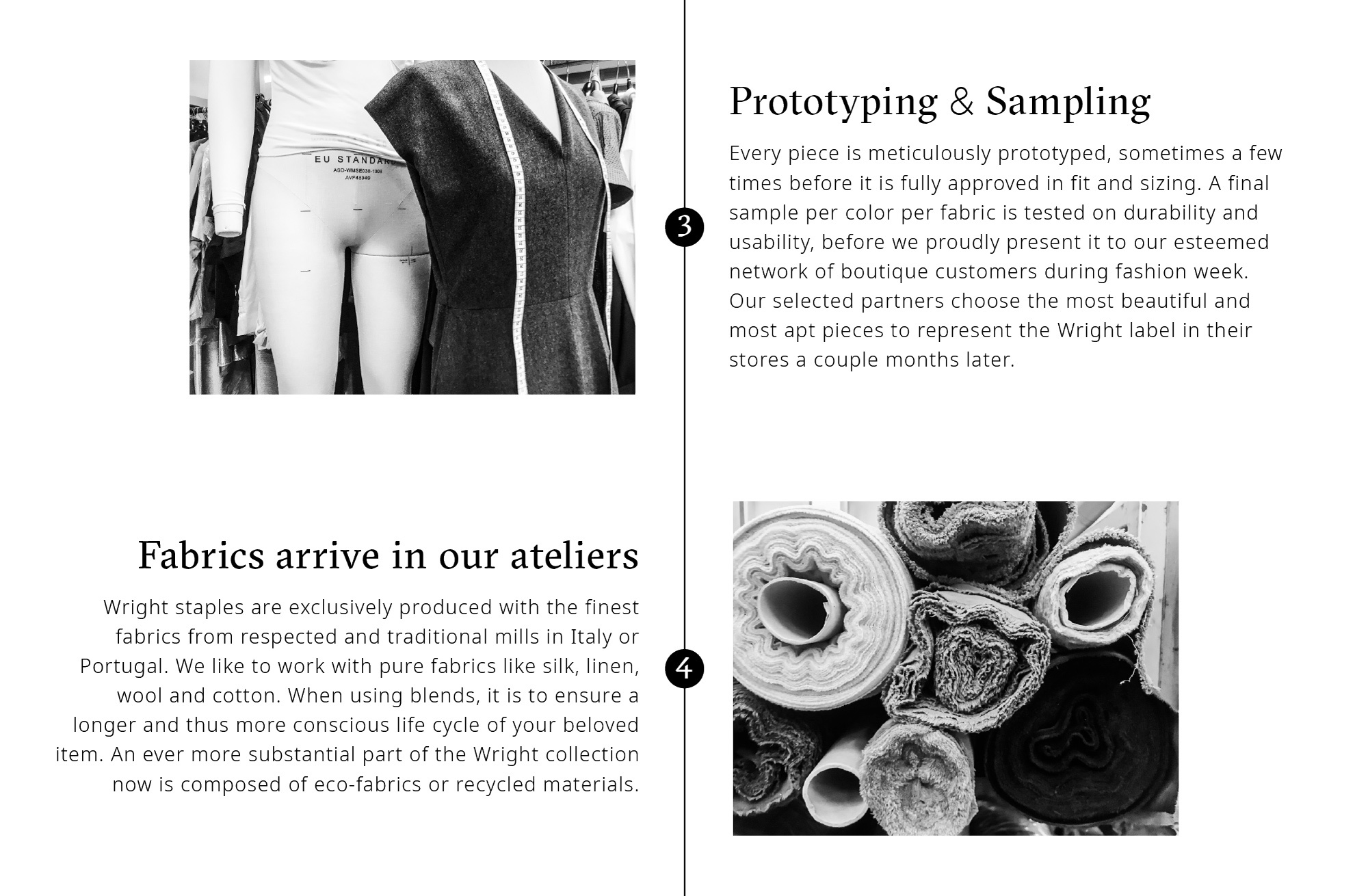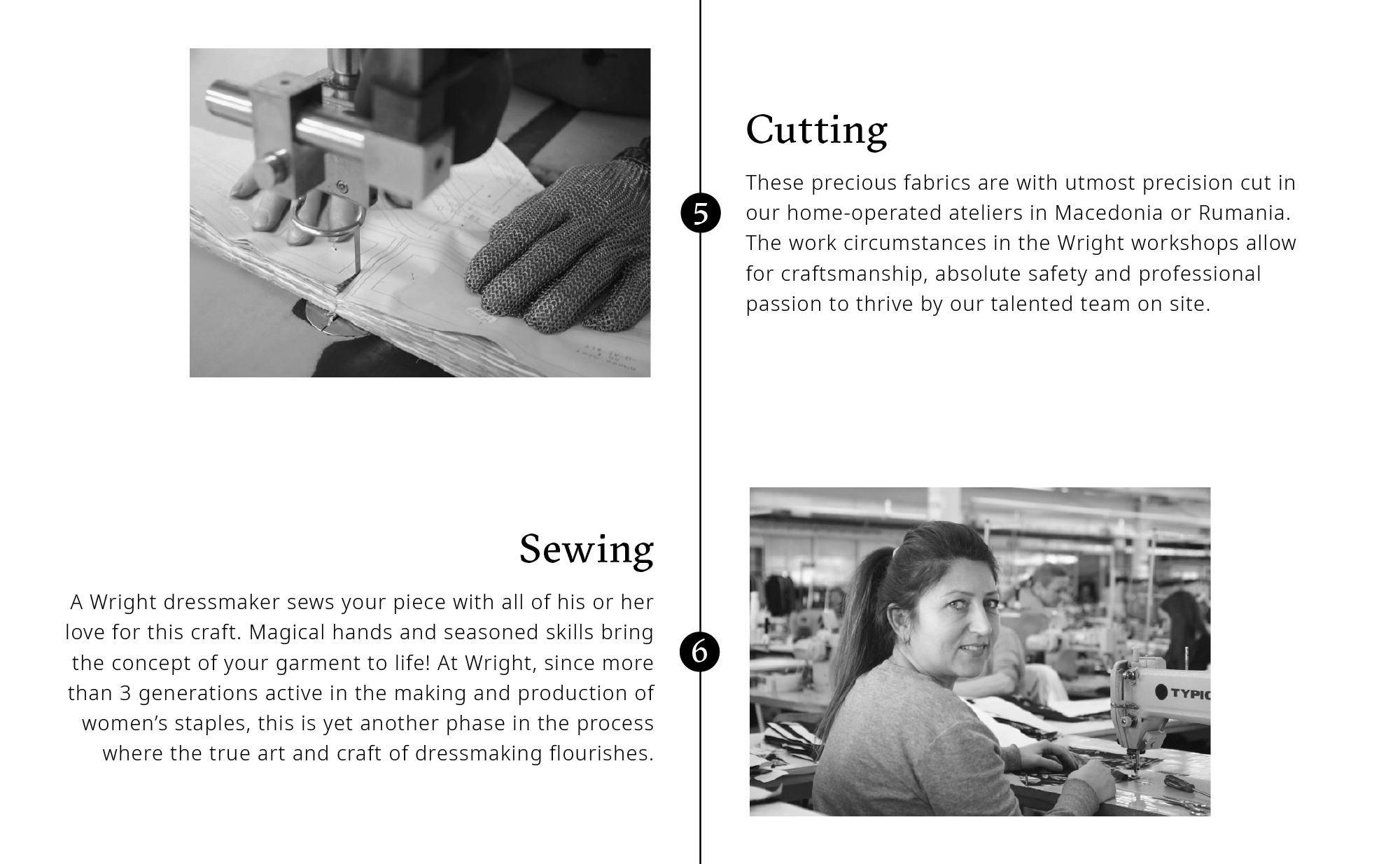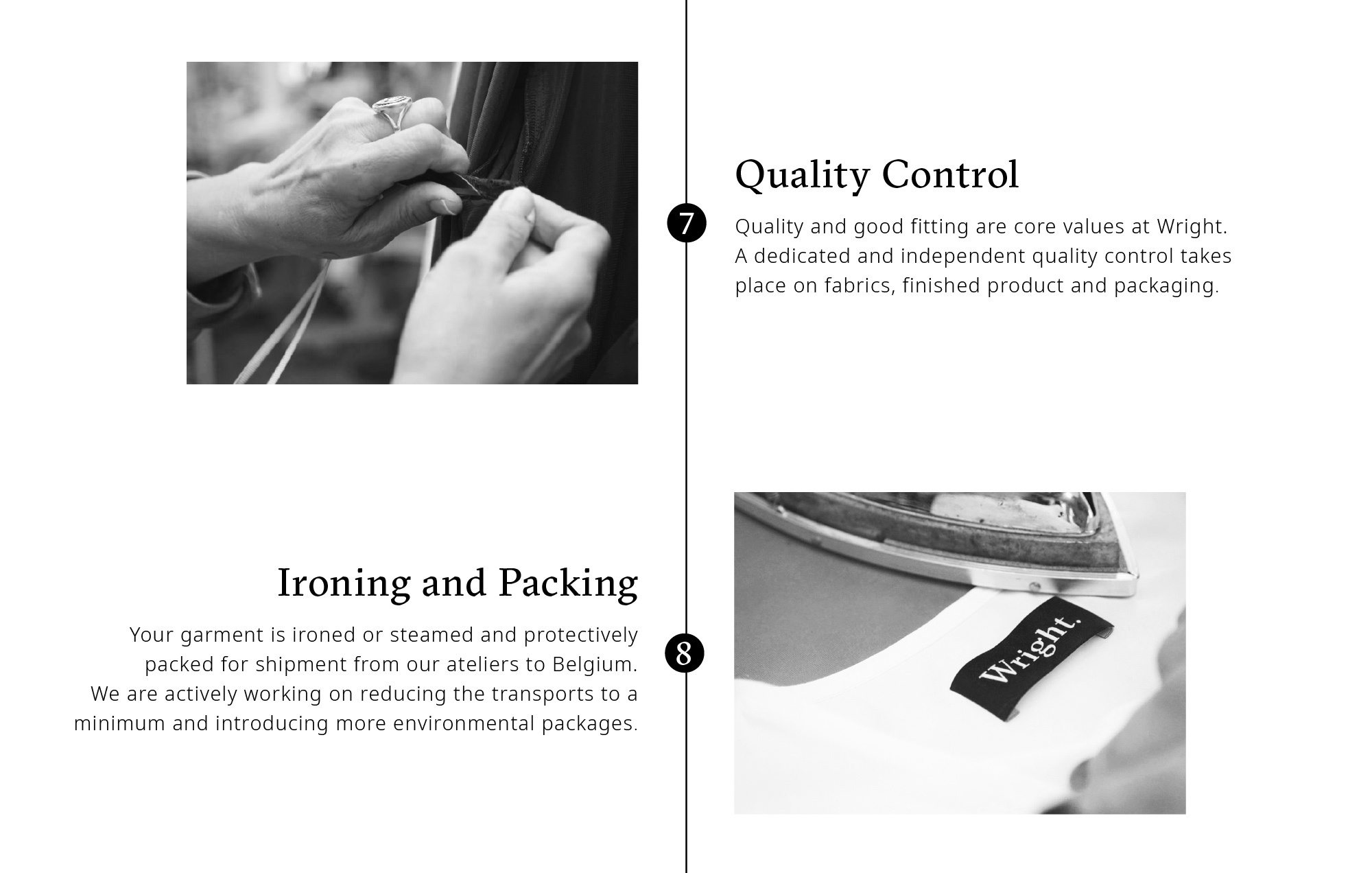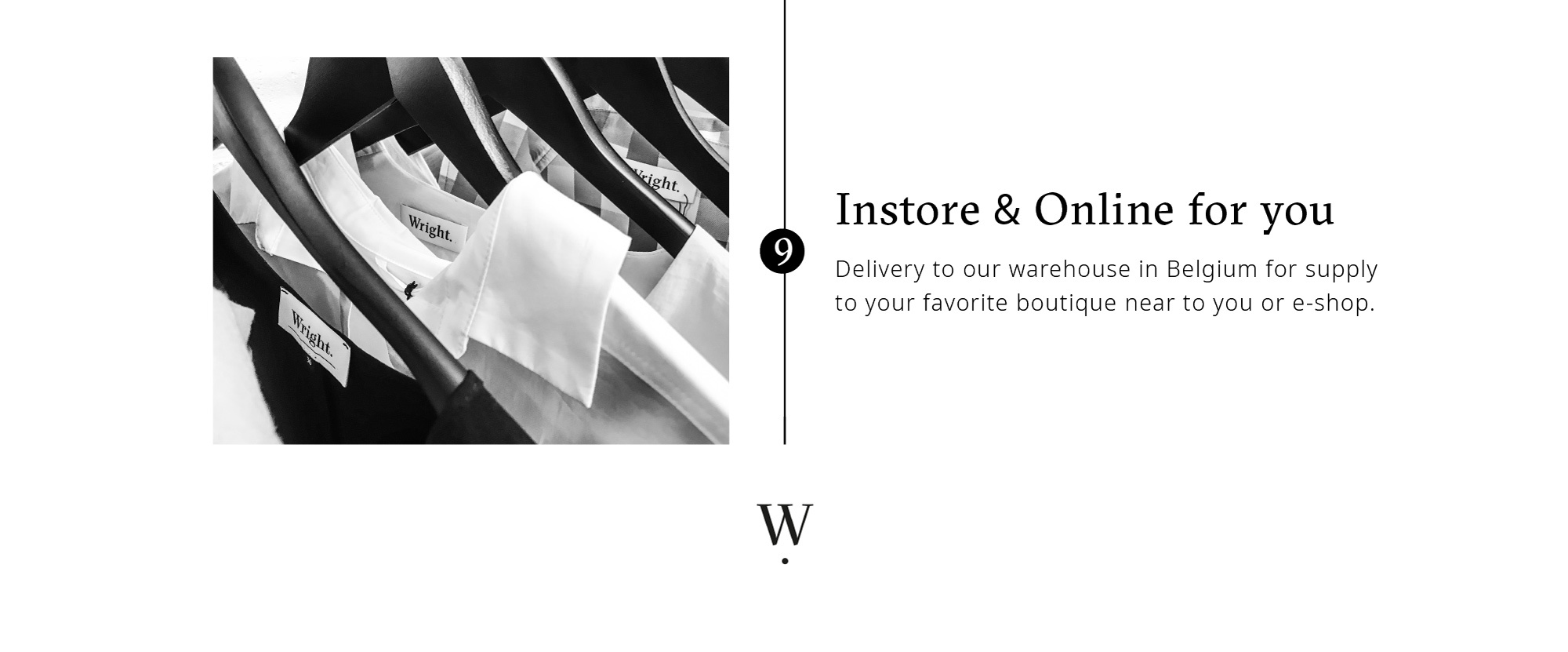 Together with the Belgian startup Quifactum we tagged every model of our collection with the logbook of each step.
Simply through scanning a QR code linked to your chosen Wright staple, you can track the sequence of these steps.